COVID-19
Protocols
Keeping our community safe!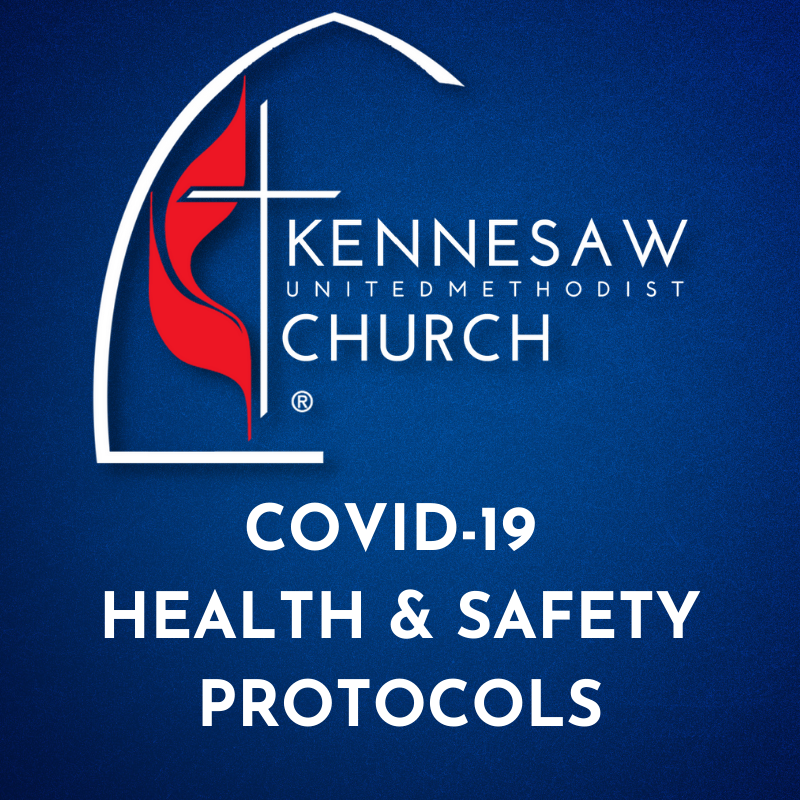 God's greatest commandment is to love our neighbor. Let's show that love by wearing a mask and keeping our neighbors safe!
The pandemic is still at large and COVID cases in our community and throughout the state are increasing. In an effort to keep our congregation,  staff, and community safe,  and help reduce the spread of this virus, we are requiring that anyone who enters inside Kennesaw UMC facilities must wear a mask inside of our facilities.
This policy applies to worship, Sunday school classes, children's and youth programming, and any group that meets within our indoor campus. If you forget to bring a mask, one will be provided to you.
*Children who are four years or younger are not required to wear a mask.
If you are unable to wear a mask but would still like to worship with us on Sunday morning, please worship with us online by visiting https://www.kennesawumc.org/live.
As this pandemic has proven to be ever changing, please continue to visit our website and social media accounts for health and safety protocol updates. If you have any questions or concerns, please let us know by emailing us at office@kennesawumc.org.