Thank You For Your Generosity!
For your convenience, KUMC provides several ways for you to give your tithes and offerings. Questions? Contact our Finance Administrator below
In Person
A easy way to give in-person. You may give during any of our services. Thank you for your generosity!
By Mail
You may send a check in the mail to the address listed below. Checks are made out to KUMC.

1801 Ben King Rd.
Kennesaw, GA 30144
Online
You may set up a one-time or recurring gift to be drafted directly from your bank account. Click on the image above to redirect to the giving portal.
Give Here
Text
You may give via a debit or credit card by texting the amount you wish to give to 678-944-7932. You will be directed to a one-time registration page. You will have the opportunity to set up a recurring gift through this method.
Our 2023 offering envelopes will be delayed until late January due to a production issue with our supplier.  We will notify you when they are available.  In the meantime you can use a small envelope with your name on it (if you wish), date, and where & how you want to designate your giving.
Donor Directed Charitable Trusts & Appreciated Assets
Please contact our Finance Administrator for more information on these giving opportunities.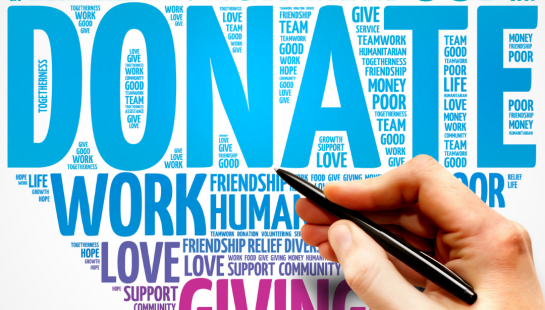 Donate
Donating is a way to give back to God by giving back to our community. Check out our donation opportunities by clicking on the button below.
Click here for more info
Kroger Rewards = KUMC Rewards
If you link your Kroger Plus card to our church, you will help give back to Kennesaw UMC every time you shop.  Here is how:
Visit https://www.kroger.com
Log into your Kroger account
Once logged in, search for: Kennesaw United Methodist Church
Click Enroll
New users will need to create an account which requires some basic information, a valid email address and a rewards card.
Purchases will not count for KUMC until after you register your rewards card.
Participants must swipe their registered Kroger rewards card or use the phone number that is related to their registered Kroger rewards card when shopping for each purchase to count.