Welcome To Our Youth Ministry
Who We Are: KYM is an engaging, inclusive ministry of Kennesaw United Methodist Church specifically for students in 6th-12th grades.
Our Mission: KYM seeks to help equip teenagers to be lifelong followers of Jesus Christ.
Medical Release Forms
Planning to go on a trip? Whether you are an youth or an adult, please make sure to fill one of these forms out yearly for each child and adult.
Youth Ministry Information & Happenings
Youth Praise Band
Youth Praise Band meets on the 1st and 3rd Sundays of the month at 3:30 pm in the Rise.
Sunday Night Worship
Youth worship will be in the Rise on the second and fourth Sunday nights of the month. Worship, games, teaching and more. 4-6pm starting back August 13th.
Wednesday Night Small Groups
Youth Small Group meets on Wednesday nights. Bible study, prayer, and fun. 6:30 pm - 8 pm .
Confirmation 2024
Sign up now for 2024 Confirmation. Classes start January 7th and run through March 24th. We will meet weekly from 2:00 pm to 3:30 pm in The Rise. Please contact Pastor Brent with any questions at brent@kennesawumc.org.
Click Here to Register
Youth Design Team
Youth design team. The forth Sunday of each month. 12:15pm till 1pm Youth design team is open to all youth who would like to have a say in the direction and plans for the youth group! They are the driving force behind our retreats and trips and activities.
Click here to Sign Up!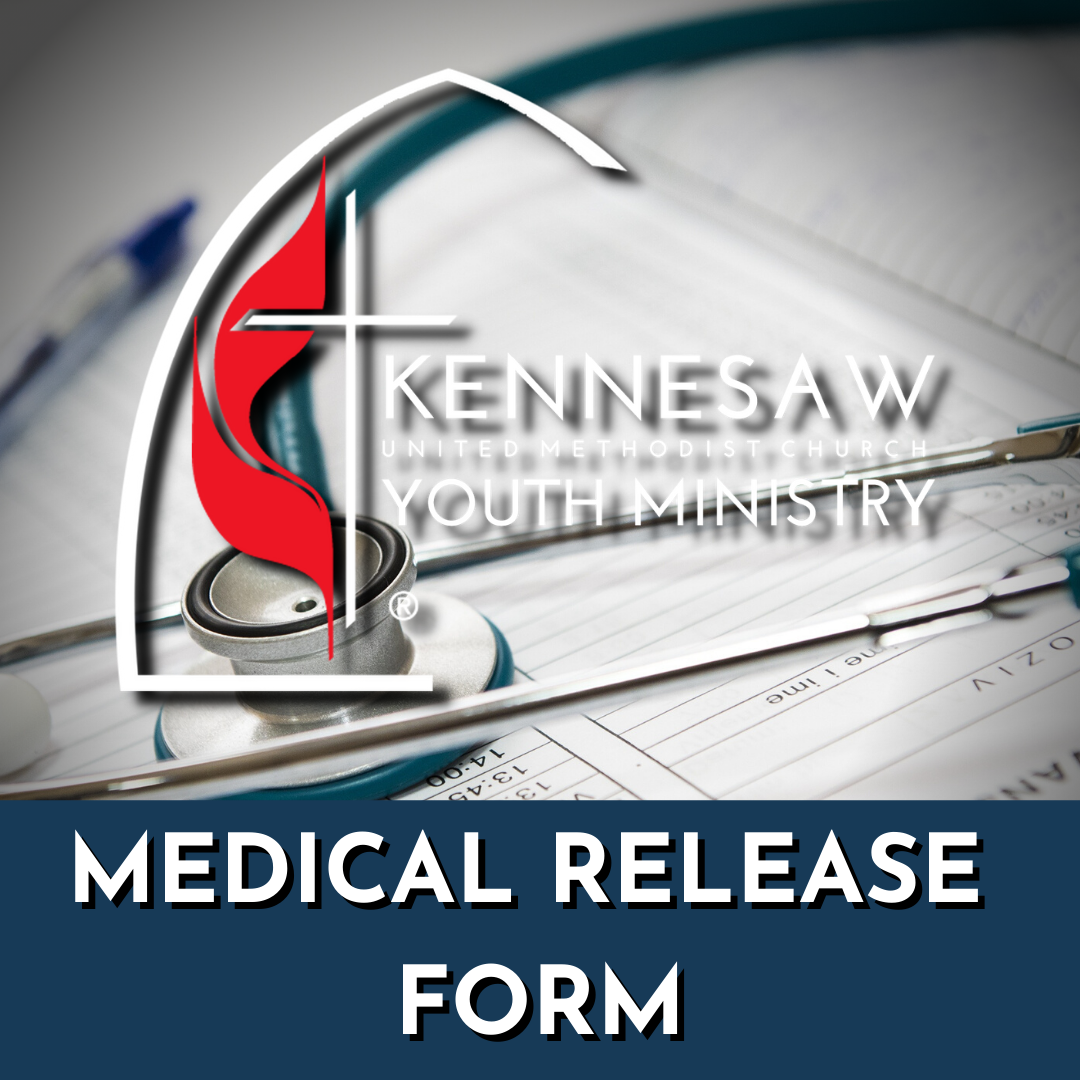 Medical Release Form
Please complete a medical release form if you have not filled one out this year. This form give us some vital information about you in order to be able to use in emergency situations.
Click Here to Fill Out Form
Upcoming Events
Trunks & Treats
Youth Fall Retreat
Register now for the 2023 Youth Fall Retreat on Saturday, November 4th from 11 am to 9 pm on the Kennesaw UMC Campus.
30-Hour Famine
Starting 6 am Friday morning, January 19, until 1 pm on Saturday, January 20, we invite you to participate in our 30-Hour Famine. This does not mean you won't be able to eat for 30 hours, you can easily choose to fast from other daily things like social media, screen time, etc… We will meet at the church at 7 pm for worship, and then come back at 8 am on Saturday to start doing some mission work around the church and our community. At 12 pm we will end our famine and have a big group lunch! We encourage you to join us for this amazing experience.
Nashville Mission Trip
This is the third year we will be visiting the Nashville Rescue Mission to embark on mission work for this community of homeless men and women in Nashville, Tennessee.  We will leave on Sunday, February 18, and return to KUMC on Wednesday, February 21.  We will get another opportunity to serve this amazing homeless shelter and aid in its mission to share the love of Christ with the homeless community in Nashville. We would love for you to join us during Winter Break.
Contact Us For More Information